Thinking Deeply, Innovating Strategically.
Partners at Every Step of Growth Trajectory.

Oriented Towards Results! Focused on Target!
Wild with Ideas ? We Help Them Crystallize.
See The Unseen Through Our Analytical Mind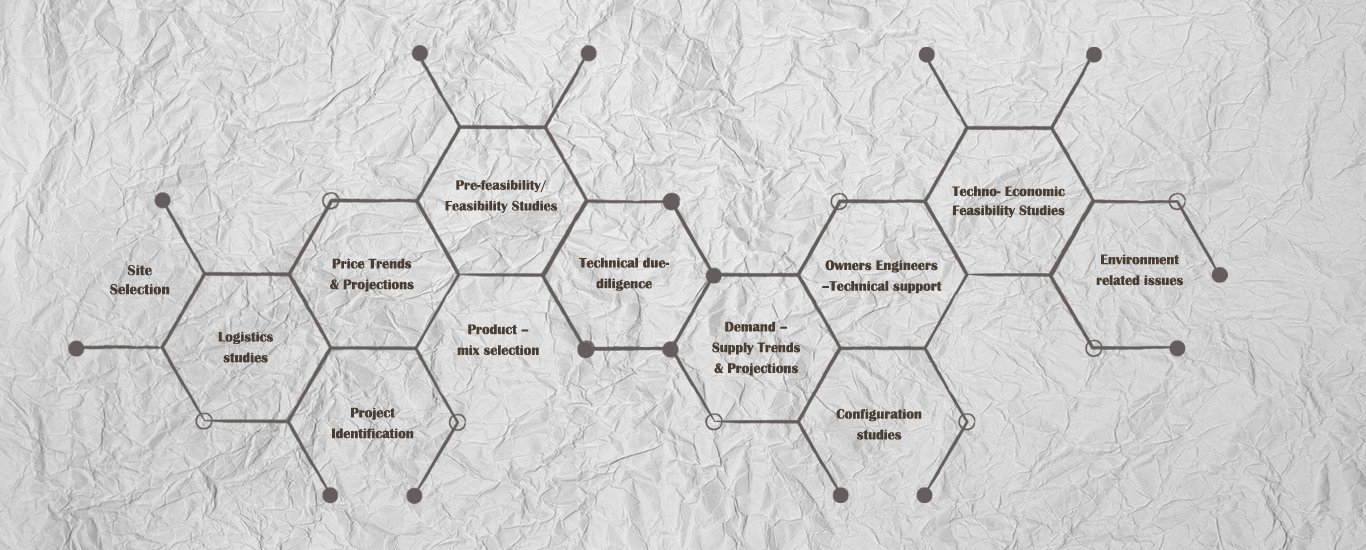 Partners for Business Excellence.
Who We Are
IDS established in 1968 is a premier consulting organizations in India with a focus on project identification, business research, techno-economic feasibility reports (TEFRs), technical due-diligence studies, site selection, feasibility reports, DPRs, price projection, customer identification satisfaction survey, owners engineering, and environment studies, etc.
Our core competency is in areas of oil & Gas, Refinery products, Petrochemicals, Metals, Steel & Alloys, Renewable Energy. We help clients to identify projects that can increase their market share, enhance competitive advantage, enter new business areas and set up viable projects. we also assist in formulating strategic solution for high growth by providing critical and objective insights.
Why Us
Premier consulting organization with 52+ years of experience. Analysis of market conditions to examine the potential for a project, product or service. IDS helps companies understand what products customers want, who will buy them, and at what price:-
Focused on pre-project activities  in Oil & Gas, Refinery, Petrochemicals and Steel sector.
Expertise in primary research domain.
Vast product coverage & database.
Global & PAN India real-time data updation & analysis.
Global outreach.
Large number of satisfied clients & frequent repeat orders from them.
Most reputed team in the market.
Accessibility & flexibility.
Rich and Diverse experience. 
International conference - Refining India - with PTQ, on noval development in the refinery processes.
International conference - Enviro **** - on process related environmental challenges and innovative solutions.
Testimonials
Highly appreciated the work carried out by IDS, Their expertise ranging from site selection to feasibility and business research, configuration etc, comes handy during any Pre-Project planning. Their experience of over 50 years shows in the work they conduct
A very technical team that understands the language of clients, and uses its analytical bent to fulfill the client objectives. Very satisfied with the work
This was my second contract with IDS. First one was pretty straight-forward and the second one was ongoing. Mentioning this only because of providing perfect Market Report. Their FLOAT approach- Flexible, Leveraging Open Accessible & Time-bound, describes them more accurately. The smart team indeed!
IDS is a great company for providing structured market data. They are experts in the field. They are helpful and approachable and always available to answer any questions. I would highly recommend working with this company
Thanks for completing the project on time, We are totally satisfied with your work. Delivering much more than what you promised is highly appreciated.
The behavior of the team at work was appreciated. The attitude of the IDS team toward the project is very good, The level of expertise displayed in the project report, the initiative was taken by the team members and meeting stringent time schedules are exemplary. I would like to thank the whole team of IDS to complete the project to our satisfaction.
I appreciate your work. Honest communication with company and during a project IDS helps us to avoid major mistakes. IDS provides positive criticism and allows to see what everyone can change to improve their focus and results.